A Recap of 2021
Published January 25, 2022 • 6 mins read
2021 was a year I made a lot of attempts to find a balance between — multiple jobs and personal life, which took me through a process of a lot of burnouts and poor mental health. But now I look back, I think I finally got it right...though after many, many trials.
I remember mentioning last year in my 2020 year review that I got 2 developer positions and was looking forward to balancing the two jobs. Little did I know what I had coming, which was that finding that balance between the two would not be that easy. But hold on, Let me pause here a little, As I will write more about this phase in a subsequent sections below.
Now let me officially begin with acknowledging the glorious way I started 2021 with God and ended with Him — I can't ask for more.
Now onto the Highlights!
Highlights
— Read 13 books.
— Published 3 Laravel Packages.
— Published 1 Blog Post.
— Doubled Litehost Transactions Over The Previous Year — NGN 1 Million ($2,400 more or less).
— Added 2 More Persons To The Litehost Team
— Resigned from Greenlite Nigeria — Sad :(
— More Hires At Across The Horizon Technologies
— Upgraded to MacBook Pro 2019
— Organized 1 Virtual Event — Laravel Town Hall Meeting.
Reading Books
Last year, I invested in a lot of literary materials; buying books and making researches about books on different topics. Although I started out the year reading about marriage and relationships, by mid year I fully expanded to also include reading financial books. So out of the 13 books I read last year, 4 are on finances while 9 are on marriage. But I was sadly only able to fully complete 10 of those books,which were 3 financial books and 7 marriage books. Here is the list in a random order:
Good morning Holy Spirit — Benny Hinn
Understanding Financial Prosperity — David Oyedepo
Breaking Financial Hardship — David Oyedepo
Rich Dad, Poor Dad — Robert Kayosaki
Richest Man In Babylon — George S. Clason
Marriage Covenant — Faith A. Oyedepo
Dating: A Biblical Guide — Faith A. Oyedepo
Building A Successful Family — Faith A Oyedepo
Success In Marriage — David & Faith Oyedepo
Codes For Blissful Marriage — Mary A. Abioye
Help I'M In Love — Ocholi Okutepa
A to Z of Marriage — Kingsley & Mildred Okonkwo
I Love You But My Parents Say No — Kingsley Okonkwo
It is worthy to note one interesting decision I made to enhance my reading culture, which was getting a bookshelf and setting a budget of NGN 10,000 from my salary to buy books every month. Currently, I have purchased over 30 books besides the ones I already have :)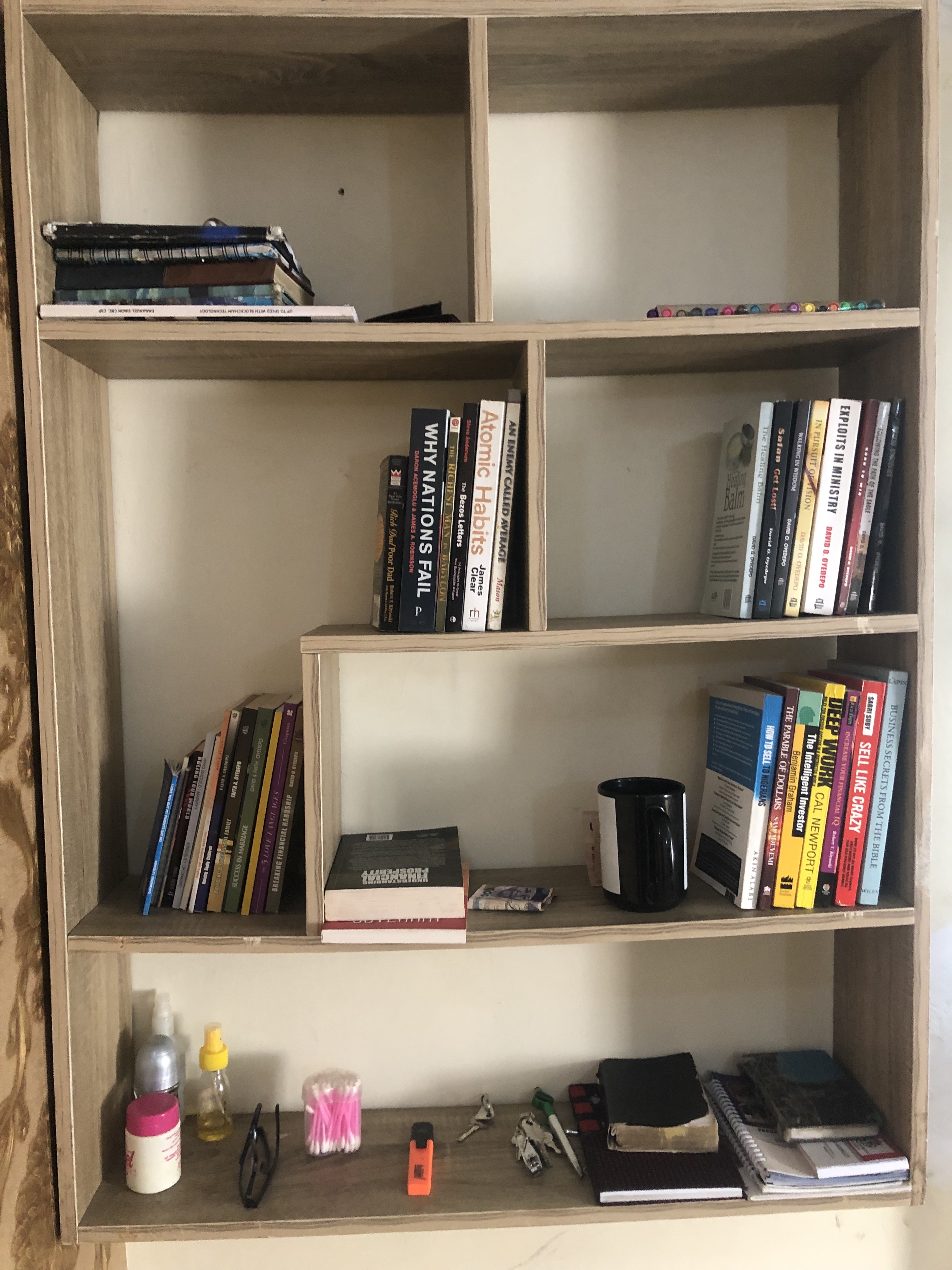 Open Source Contributions
In the year 2021, I was able to publish 3 Laravel packages but could document only one of them.
Laravel Breeze Api — This is a Laravel package that helps you scaffold basic authentication setup for APIs using Sanctum.
Braincert Laravel SDK — A wrapper around BrainCert Virtual Classroom APIs.
Laravel Plaid SDK — A wrapper around Plaid APIs.
Blog & Newsletter — Down the valley
In this aspect, I published only one post in 2021. I know that's not exactly good to hear, but that's the truth. Also, as I didn't send out any newsletter last year, this affected my site visitors. Here my blog's metrics compared with 2020 metrics.
Analytics Summary
— 4.3k Users: -39% below the previous year.
— 8.3k Pageviews: -38% below the previous year.
— 5.5k Sessions: -43% below the previous year.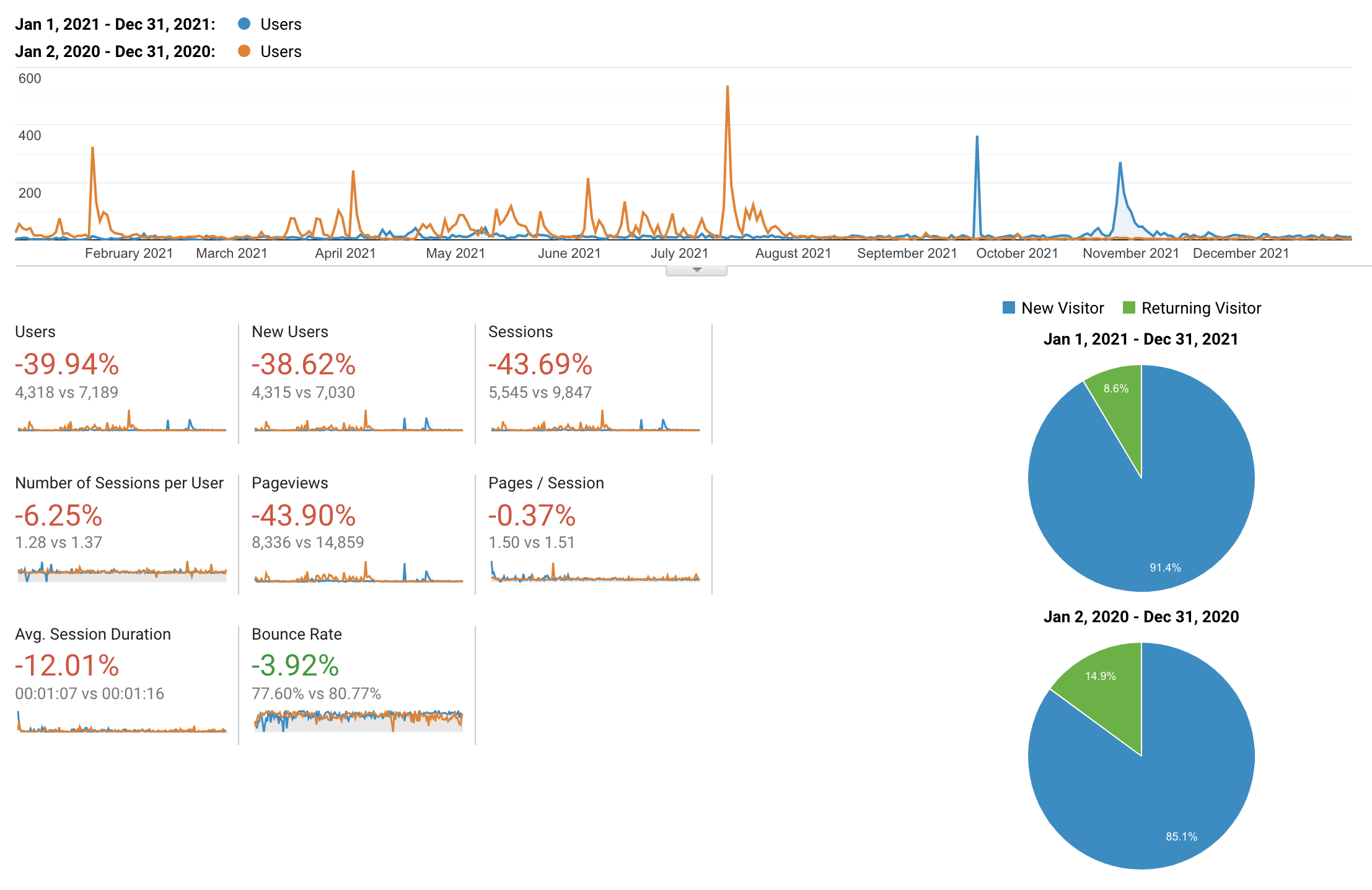 Running Litehost
Meanwhile, we had a lot of wonderful things that happened at Litehost. One of which was the fact we had two new team members who joined on a offer of monthly stipends and a few percent stake of the company. They include:
Stephen Promise — Graphics Design & UI/UX
Ekanem Evidence — Fullstack Developer
Also, we were able to officially register Litehost with CAC Nigeria even though we are still yet to get our certificate. Then we doubled our yearly total transactions (compared to 2020) — by 1 million Naira.
Moving On From Greenlite
I worked at Greenlite Nigeria for 1 year and 4 months and I was doing so while filling in the CTO position at Across The Horizon Technologies. At Greenlite, I worked on two projects which were all tested and documented to the best of my knowledge.
But unfortunately, while doing my best at both jobs, my mental and physical health paid the heavy price. I burned out several times until I lost count, then got really sick for a week. While all this was occurring, it became quite obvious that I needed to make a choice, and that choice resulted in my resignation from Greenlite, Nigeria.
Well right now, I'm currently doing just one job with Across The Horizon Technologies, which is to build a dev team that ships world class solutions. And finally, I feel so much better physically and mentally.
Hiring For Across The Horizon Technologies
Hiring and leading a development team has always been my core task at ATHT. This is because we've built a lot of projects both in-house and externally for our clients. Though sincerely, I must say that so far it's been the "easiest part" of my job. What I actually mean is the whole process of running the team, hiring new persons and onboarding them is the hardest part of my job even though I enjoy it more.
Last year resulted in us needing to hire over 3 persons, which were 2 mobile developers and 1 backend developer. Losing these three persons within a space of 3 months made me go back to the "hiring drawing board". Added to the loss was the withdrawal of our first mobile dev, who got a better offer.
To achieve success in the hiring process, I enrolled as a student of DHH who is the CEO of Basecamp and creator of Ruby & Rails. I read all I can find about how they hire software engineers and that gave me a clearer idea about how to hire people that are stable and can deliver. From the information i garnered, We were able to review over 100 resumes until we found the right guys. So by December last year we onboarded the first mobile dev and the two other devs are joining us in January 2022.
Upgrading To MacBook 2019
I have always been a lover of Apple products and MacBook 2019 (which I got) is definitely worth its cost in value. It is a fairly used MacBook (second hand, that's what it's called in Nigeria).
But here are the specifications (in case you might like to get one):
— MacBook Pro (13-inch, 2019)
— 2.8 GHz Quad-Core Intel Core i7
— 8 GB RAM
— 512 GB SSD
— Intel Iris Plus Graphics 655 1536 MB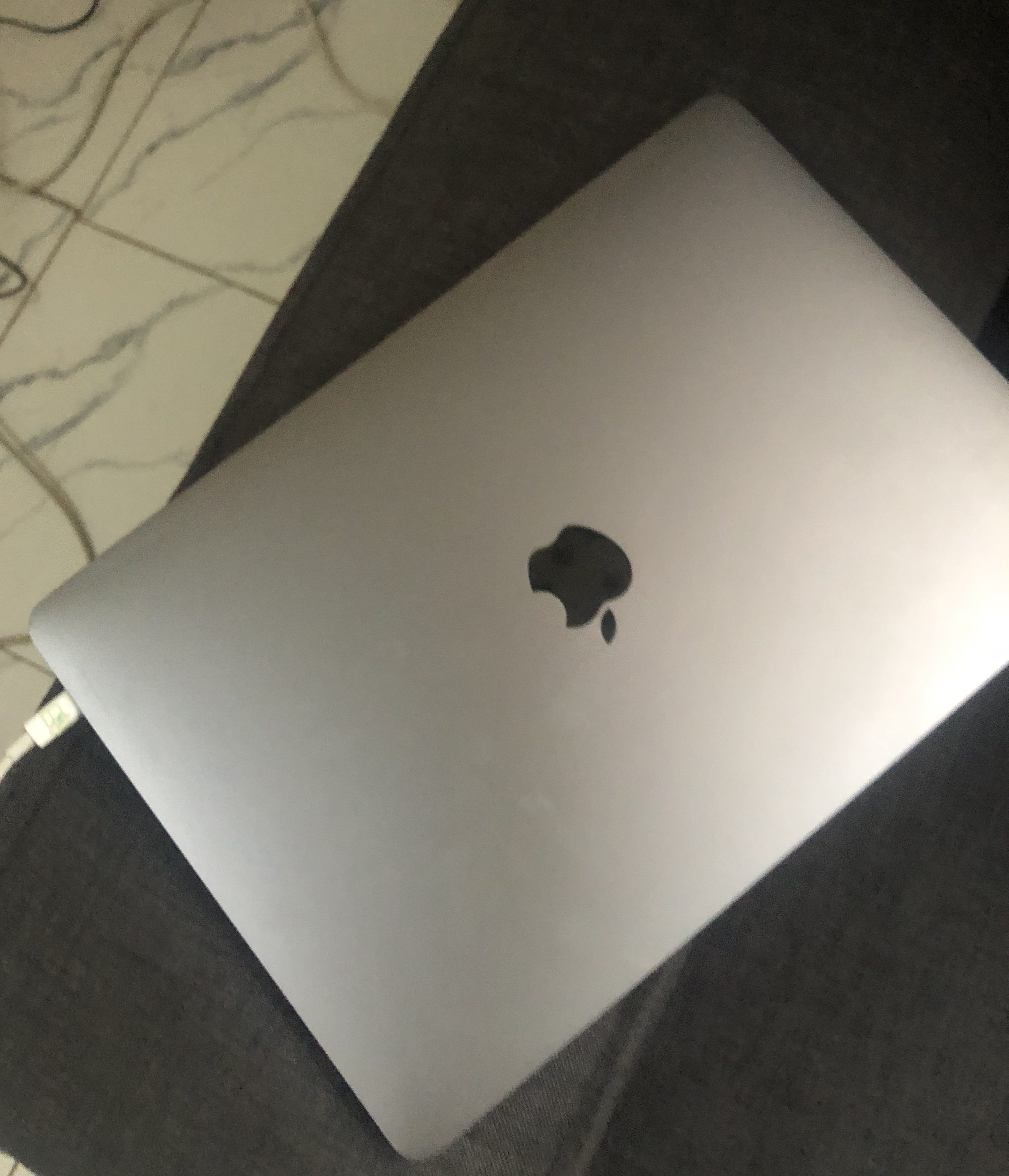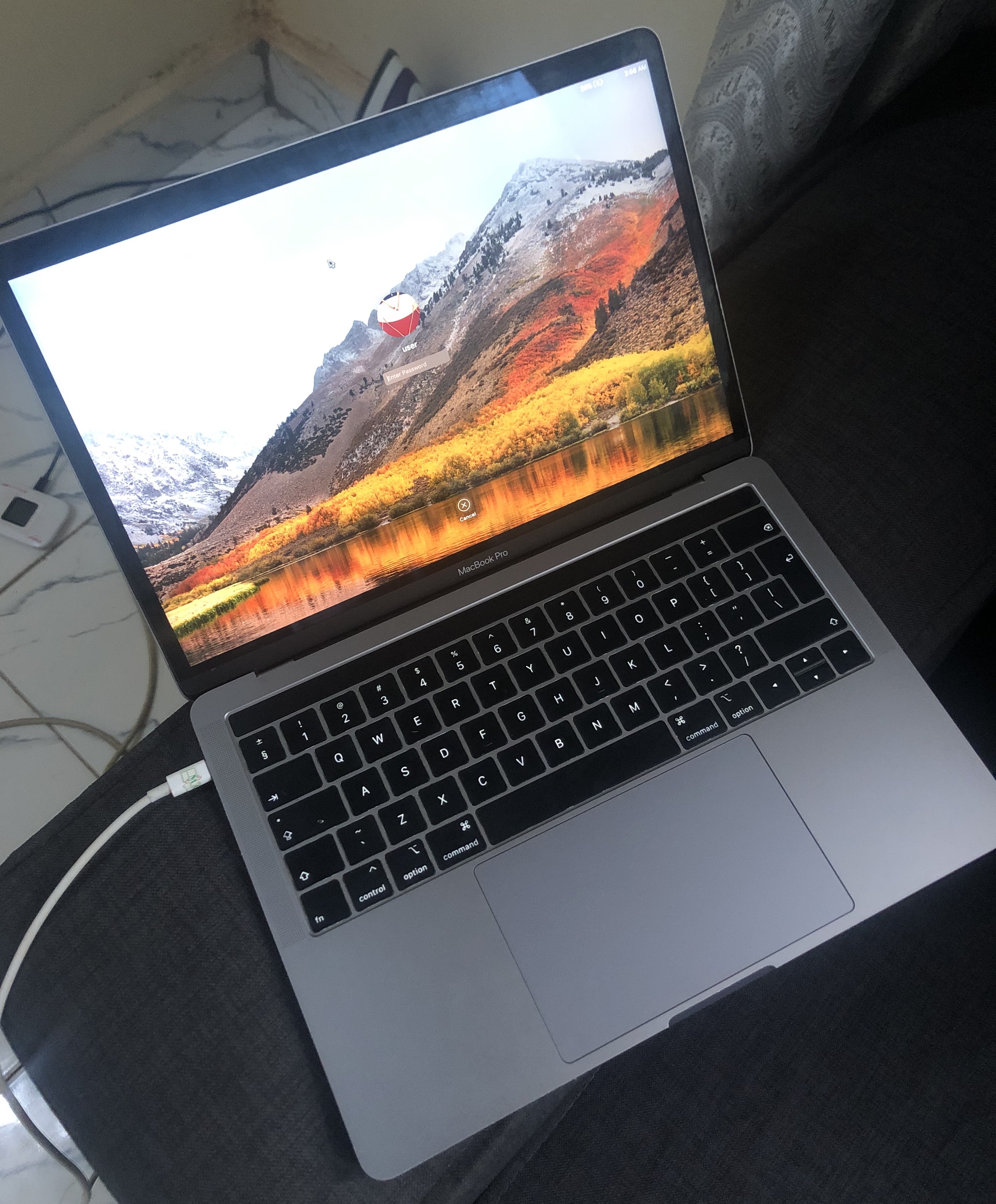 Laravel PHP Community
Last year, I was only able to organize 1 virtual event for the Laravel community. We had over 80 persons who registered and over 40 persons in attendance.
Here are the videos for further information:
Burnouts, Physical & Mental Health
Last year, I couldn't even count how many times I burned out even if I wanted to. The most serious of all was when it hit me physically to the extent I lay on a recovery bed for a week without touching my laptop. In my five years of work, this is the first time I have ever fallen that sick — It seems like bite more than I could chew.
The great lesson I learned through everything was that without good health, nothing else matters. Whenever I reflect on my ordeal, I keep hearing Naval Ravikant quoting Confucius saying — A healthy man wants a thousand things, a sick man only wants one.
Finally Looking Into 2022...
As usual, I have a lot of goals and expectations for the year 2022 and they include:
— Learning how to drive - You already know I carried it over twice but I am not giving up. We go again :)
— Read more books on the Holy Spirit, self improvement, finances and marriage.
— Explore Ruby on Rails Framework.
— Make Litehost more profitable and accountable. It's officially going to be an entity that can run on its own.
—Improve on building and maintaining more open-source packages while publishing more technical articles.
So, let's give 2022 a run!
Hey, have you tried Litehost lately?
Litehost is my side project which is a shared hosting platform with PHP & Laravel developers in mind. It has Composer, Git & PHP CLI pre-installed on its servers. SSH access is also granted on request. Litehost is pretty affordable. Try it today.